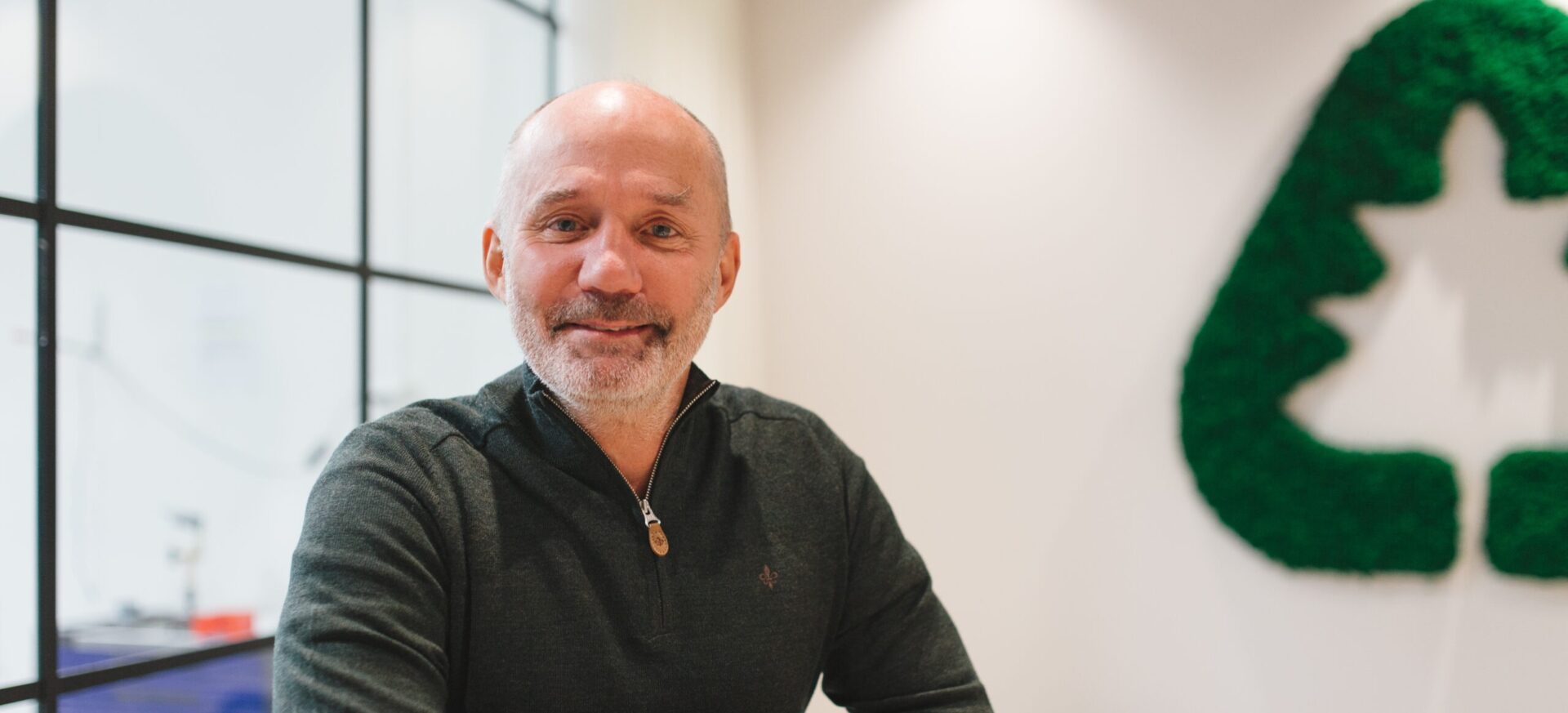 Peter Ekwall new IP Manager
Peter has a profound experience in the IP field and will drive the strategic work with developing the patent portfolio and making PulPac's sustainable technology available for packaging companies all over the world.
PulPac reinforces its competence in the patent pool when Peter Ekwall today takes office as IP-manager
The patent portfolio concerning Dry Molded Fiber now holds 18 patent families with over 300 claims and pending applications in 58 countries, with 41 nationally patents granted so far. Peter Ekwall has a profound experience in the field and from 16 August he will drive the strategic work with developing the patent portfolio and at the same time make PulPac's sustainable technology available for packaging companies all over the world.
Ekwall most recently comes from European patent firm Ström & Gulliksson and has before that been in leading positions at PulPac's global patent agent Zacco.
"I have been working as patent attorney and manager at intellectual property agencies for more than 20 years and it has been so much fun. It is always super interesting and pleasant to meet driven innovators. And now, I will be one of them!", comments Ekwall his decision to leave the consultancy world for an innovative scale up company.
"I am so happy for the possibility to join PulPac as IP Manager. It is a very exciting company that I have followed for many years. The overall goal to replace all disposable plastics in the world is interesting, challenging and beneficial", Ekwall continues.
Peter Ekwall succeeds Ove Larsson in the role as IP Manager. Larsson, one of PulPac's founders and inventors, will focus on innovation and technology development going forward.
"I hired Peter already 2017 in order to educate us in a patent driven startup culture and I now feel honored that Peter wants to dedicate his professional life fulltime to us", says Larsson.
When asked how Ekwall views innovation and patent, he replies: "I firmly believe in the advantages of sharing innovation to as many as possible in a sufficiently but balanced controlled environment in order to maintain an innovative eco system. The more we are with different competency, the better we become. It is important to early find sustainable collaboration in order to avoid unnecessary disputes/costs and instead continue to evolve together."
Short facts Peter Ekwall:
Peter Ekwall holds a Master of Science in Chemical Engineering with Engineering Physics from Chalmers and has been working more than 20 years as patent attorney and manager. During his time as consultant, he worked with everything from startups to many of Sweden´s leading industrial companies within a number of technology areas, e.g. automotive, telecom, hygiene/consumer products, radar and aerospace. Peter has mainly worked with drafting and defending patents, infringement- and risk analysis as well as intellectual property strategy in different jurisdictions all over the world. He has more than 10 years' experience being manager for patent and legal attorneys and is a former Police officer. Peter is an authorized Swedish and European patent attorney and has by Intellectual Asset Management, IAM, Patent 1000 been appointed Recommended Individual 2017-2021 for Sweden.
Media contacts: 
Ove Larsson, Chief Technology and Innovation Officer, ove.larsson@pulpac.com
Ann Dynehäll, Communications, ann.dynehall@pulpac.com