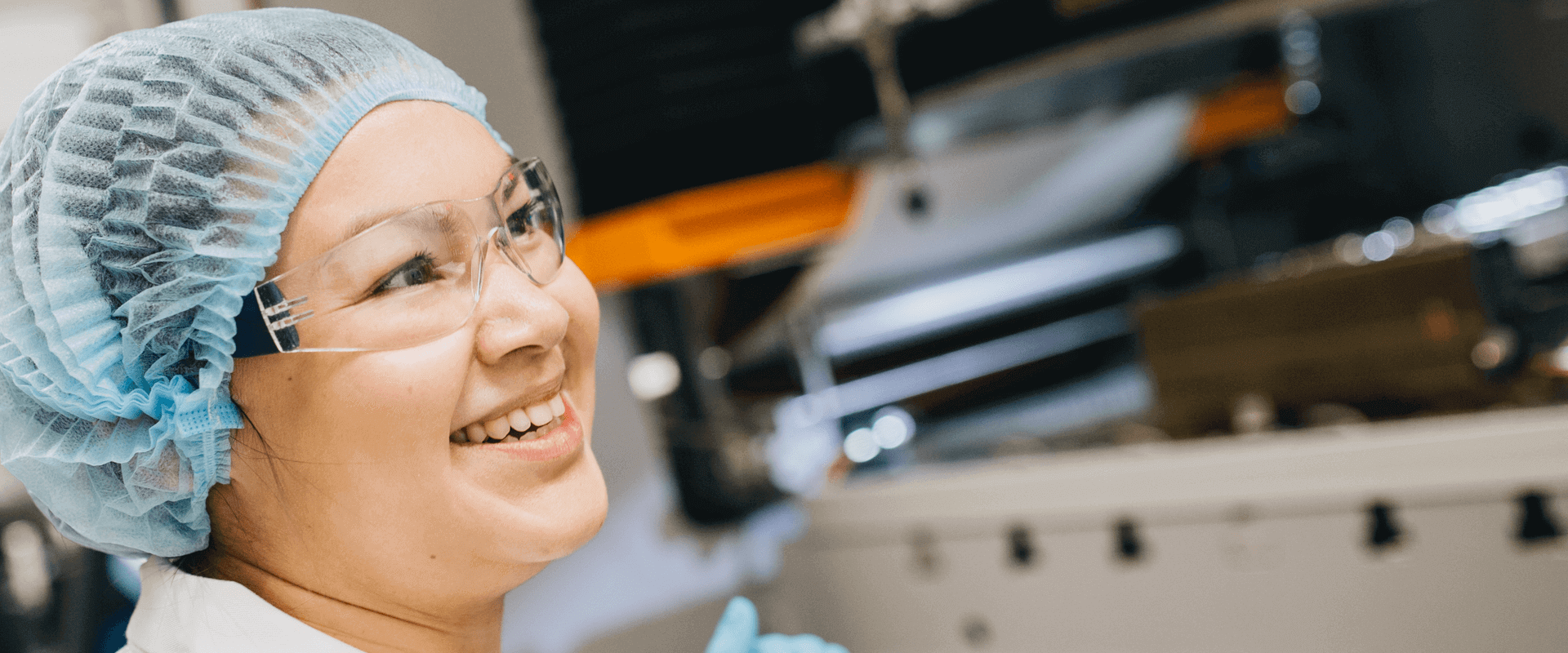 Q&A overview
Questions you might have
Find the answers to some frequently asked questions right here. If you have questions we haven't answered yet, just reach out.
Partner
As soon as we hear from you, we set up an introductory meet and greet to see if match. If all parties agree, we sign a non-disclosure agreement and proceed. If, after that, we have mutual agreement, we validate your product and take next steps.
Being a PulPac partner means that we recommend you and your solution to new customers when presenting Dry Molded Fiber to them. As a partner you have direct access to our Partnership team that will work with you to ensure that your solution works with Dry Molded Fiber.
What we look for in a partner?
We want all partners to bring their best ideas and contribute with either products, solutions, or services that help the Dry Molded Fiber network scale even faster. To do so, it is very important for us that our partners have the supply capacity to provide our joint customers around the world with their product, solution, or service.
Why we work with a partner network?
By building a global partner network, and working across industries, we stimulate development and speed to market. We know that collaboration is the best way forward, because we see it happen every day.
Access the technology
I want to get started with Dry Molded Fiber, how do I proceed?
Reach out and we'll set up an introductory meeting. Next step is an NDA, so that we can share details. If we jointly decide to proceed we validate your product, sign a license agreement and you order your machine from one of our turnkey partners. You will have our full support throughout your Dry Molded Fiber journey.
Where can I order a machine?
You order your machine from our turnkey machine partners. We will connect you with the most suitable for your needs.
Why do I need a license from PulPac to dry mold fiber?
PulPac holds a vast IP portfolio, including patents and front-edge know-how covering the technology of dry molding. PulPac encourages everyone wanting to dry mold fiber commercially to have a license from PulPac to ensure not to infringe on PulPac's IP.
Can I buy a machine without a license?
No, you need to sign a license agreement with us before machine-order.
How long does it take to get started?
It all depends, but the normal process from validation of your product, signing of the license agreement, machine-order to production that is up and running commercially is approximately 6-12 months.
Do you deliver worldwide?
Yes, with our business model and together with our turnkey machine partners, we can deliver technology, know-how, and our partners can deliver machinery globally.
Do you have recommended suppliers?
Yes, we have a partner supplier network that offer full support on your Dry Molded Fiber journey.
How is the licensing cost calculated?
The licensing cost is basically a royalty on sales. When you succeed, we succeed.
Dry Molded Fiber
What is the cycle time of a system?
The whole cycle is automated. For the PulPac Modula, the holding time is under 0.5 or even as low as 0.2 seconds, 11-17 kick-outs/min, and down to 3.5 seconds for the entire cycle. For the PulPac Scala, the differentiating factor is the cycle time which currently is 5.1 seconds. These processes are up to 10 times faster than traditional fiber forming and on par with plastics processing, but with significantly lower climate impact.
What are the material costs?
Different product demands different types of material (pulp, tissue, barrier) so we need to look more into detail on your specific product to estimate a price. For pulp, you can find a global price index on www.foex.fi. And general cost of the materials refers to market price.
How do you separate the fibers?
The separation of the fibers is done mechanically by milling the raw material. Fibers are then airlaid into a fluffy web and transported on a conveyor belt.
Is it possible to run the process without any barrier?
Yes, the barrier function is to protect the fibers from water, oil, grease, etc, but if you are producing a product that is not exposed to that type of liquid you will not need a barrier.
How is chemistry best applied in the process?
In the PulPac Modula we can apply the barrier both in the pulp, in the tissue or with an in-line spraying system.
What barriers are currently available?
We have barrier solutions for products like spoons, trays, lids, bowls, – paper products that can hold grease and water without toxic chemicals. In addition, we are continuously adapting new barrier solutions.
There is a third party validated LCA on Dry Molded Fiber cutlery, showing that the climate impact is 2.5 g CO2eq per spoon (3.8g each) or about 0.66 kg CO2eq per 1 kg product. As a comparison, in an LCA by Takou et al. (2019), with focus on single-use plastic products in Denmark, the climate impact of an average polypropylene (PP) cutlery with similar weight was about 15 g CO2eq per piece or about 4.2 kg CO2eq per 1 kg product. You can find more information about this in one of our press releases
Machinery
Do you supply the machinery?
We do not sell any machinery, but we have turnkey machine partners that do so and can help you make the most out of our production.
Are there any special requirements for the production environment (temperature, humidity)?
Depending on the local climate and time of year, the factory needs to be climate-controlled to control the quality of the products.
How many cavities is possible?
The number of cavities depends on the size/ depth of the cavity or the tonnage of the press.
What is the maximum mold area?
The maximum mold area depends on the number of molds, the size of the web and on the tonnage on the press.
How much energy is used during the process?
The estimated reference value for a PulPac Modula is ≈145 kW, and PulPac Scala ≈ 50 kW.
How many operators are required to run the machinery at full capacity?
The estimated reference values for a production line is 1 to 2 FTE for standard operation.
Is it possible to have end of line automation to handle finished products?
Yes. Our turnkey machine partners, as well as other machinery partners, have extensive experience in delivering automation solutions suited to your individual needs.
Packaging applications
What kind of products can I make?
The technology can be used to make most types of three-dimensional rigid convenience packaging. To help our license holders to get started, we have a range of standardized and already validated applications that are ready for market. We can also support you in validating your uniquely designed product and making it ready to be produced.
Can I get samples of Dry Molded Fiber products?
Are there restrictions on the geometry of a product?
There are a few limitations for what kind of products that the technology can be used for, but there are products that are already validated and there are products remaining to be explored.
Can products be used for cold or hot drinks?
Today we have barriers for both cold and hot drinks.
Can products be used for moist or fatty foods?
We have barrier solutions for products like spoons, trays, lids, bowls – paper products that can hold grease and water without toxic chemicals.
Is it possible to create holes, "buttons" and hinges on a product?
Yes, we call holes "in mold cutting" and we can make both "buttons" and hinges on products.
Can I place an order for Dry Molded Fiber products anywhere?
We have a network of converters and can connect you with the best-suited partners.
Couldn't find what you're looking for?