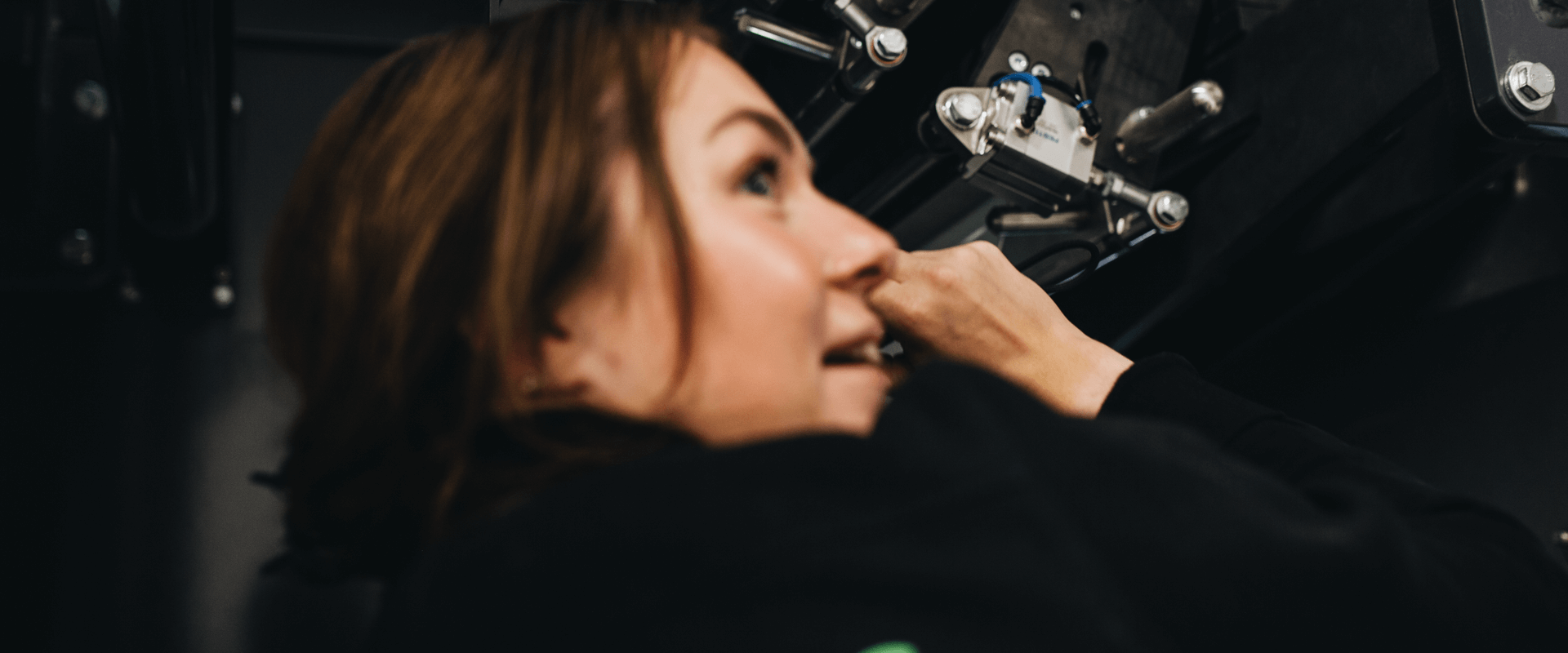 Machinery
Production platforms engineered to make impact
We invented the technology, and together with our machine partners, we developed the world's first turnkey production line to support high output of Dry Molded Fiber products.
Ready for you to order
On your mark, get set, go!
With our accumulated knowledge about the Dry Molded Fiber technology, we develop standardized production platforms together with our turnkey machine partners. And through continuous improvements and updates, all PulPac license holders have access to the latest and greatest iterations of Dry Molded Fiber. That way, they can make even greater impact with innovative and sustainably produced packaging.
THE PULPAC MODULA
Modularity and capacity
The PulPac Modula is a modular production line, capable of handling high volume manufacturing of affordable, food-grade packaging applications. The PulPac Modula platform supports the full range of our standardized tools, which allows you to produce everything from lids and trays, to cutlery.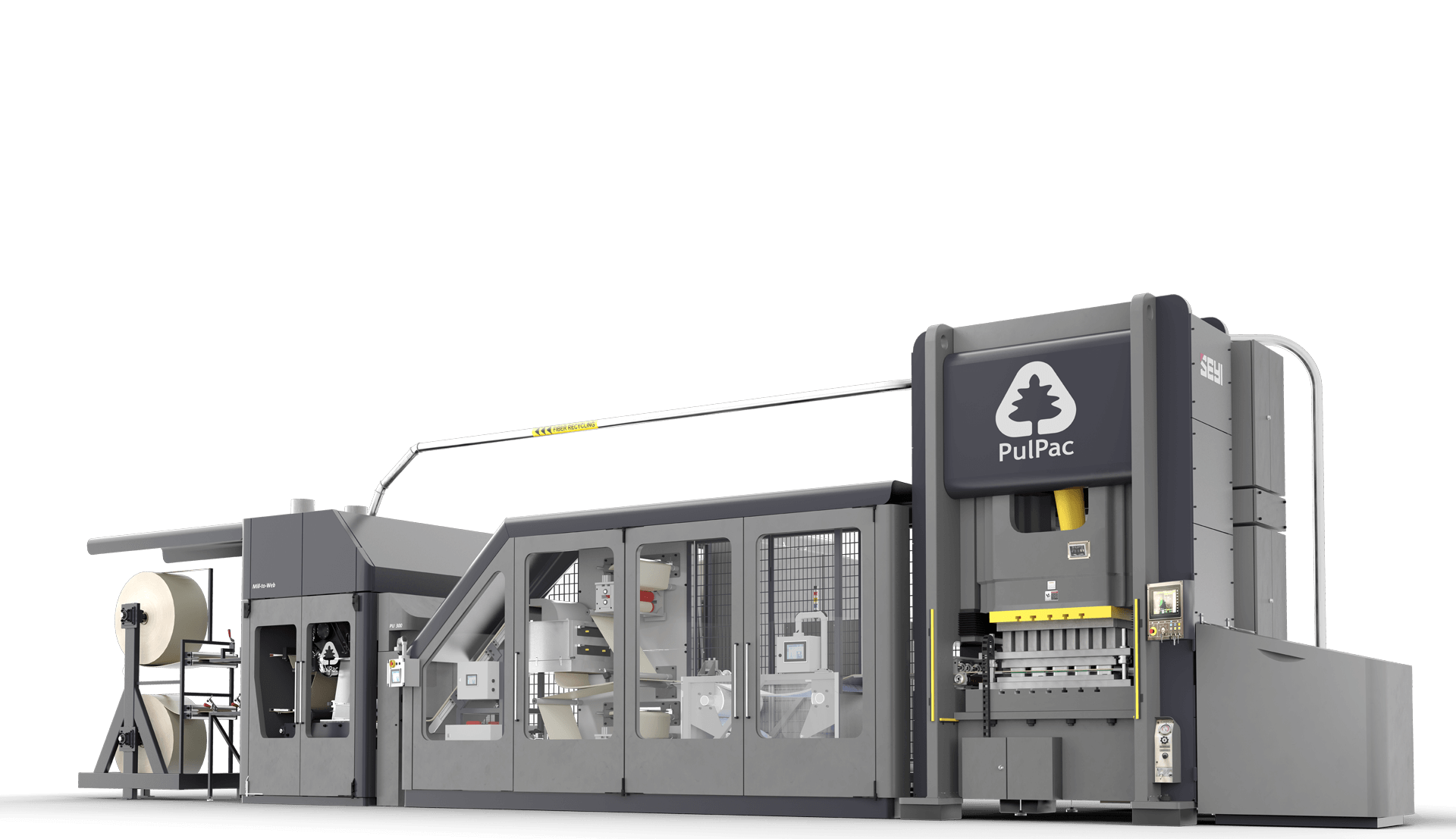 aspects of
Dry Molded Fiber process
Main resource is generic and available worldwide
Start with pulp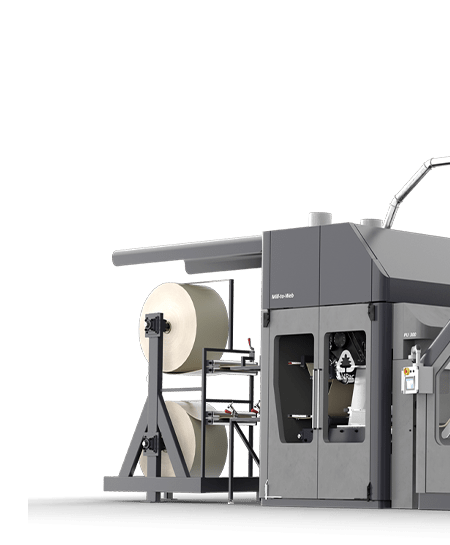 The pulp is milled and fibers are air-laid into a dry web
Mill-to-web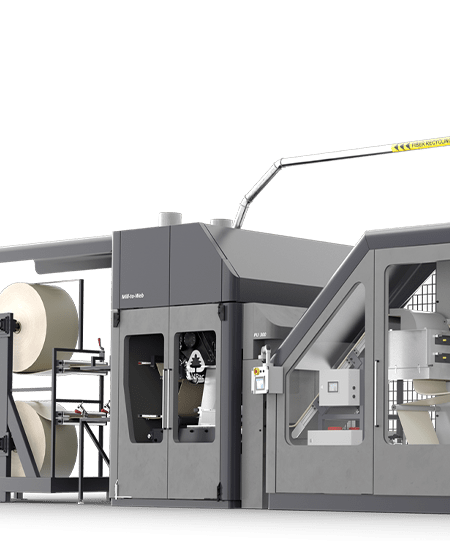 Barriers are applied to meet product requirements and intended use
Apply barrier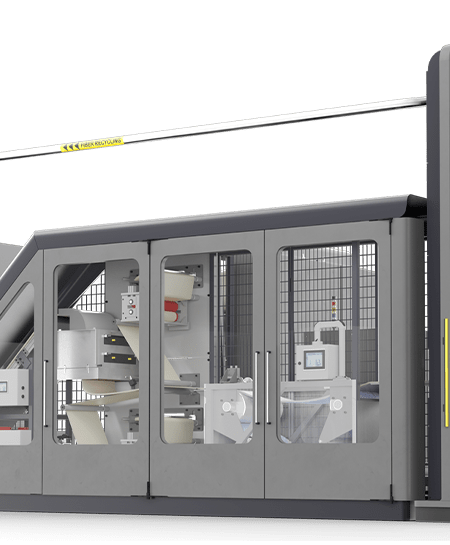 Products are formed using heat and pressure in standard plate press with uniquely designed tools
Mold into product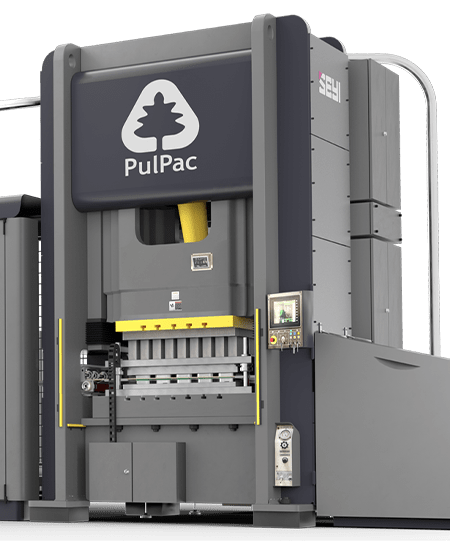 All excess material is fed back into the process
Recycle waste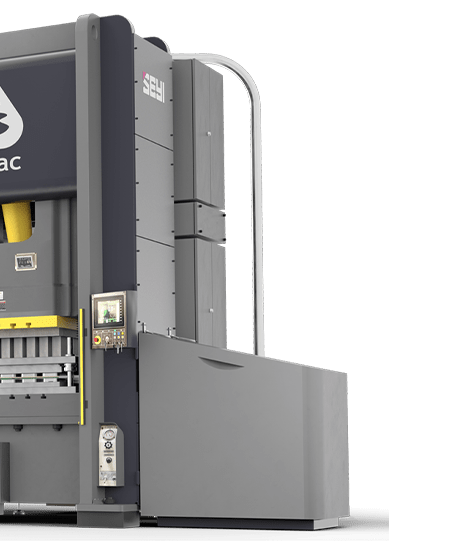 Based on
World-leading know-how
PulPac does not sell production lines or equipment. But when we invented this groundbreaking technology, we realized that no one was better suited than us to develop the machinery. With expert knowledge, persistence, and help from dedicated turnkey partners, we engineered the world's first standardized machine platform developed exclusively for Dry Molded Fiber. The PulPac Modula, ready to meet the world's demand for responsibly produced packaging and the industry's need for scalable solutions and economic sustainability.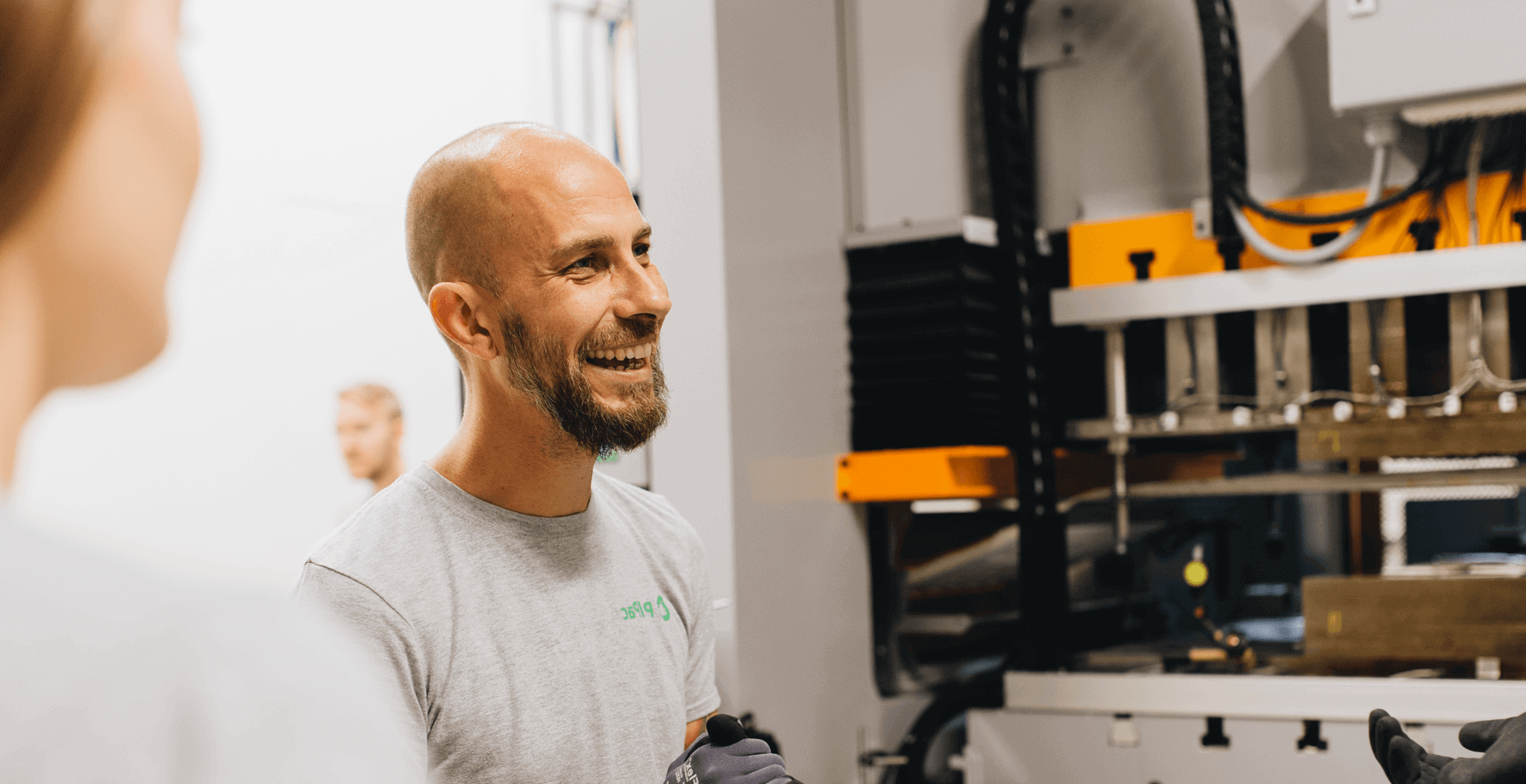 The PulPac Modula Platform
Engineered as a modular production line, ready for food grade production of high volume and affordable Dry Molded Fiber products.
What to expect from
PulPac Modula
How to start dry molding?
Talk to us about the applications you want to produce. For a real quick start, we have a range of standardized and validated lids, trays and cutlery. If you want to use your own unique product design, we'll set up a project and help you adapt it to Dry Molded Fiber. We'll also take you through the license and set agreements up. When you're ready for it, we'll connect you with the turnkey machine partner best suited to deliver your production line and together we'll get you going with Dry Molded Fiber.
Questions you might have…
Are there any special requirements for the production environment (temperature, humidity)?
The operational condition should have temperatures between 10-40 °C and humidity between 20-75 % RH
Do you supply the machinery?
We do not sell any machinery, but we have turnkey machine partners that do so and can help you make the most out of our production.
How many cavities is possible?
The number of cavities depends on the size/ depth of the cavity or the tonnage of the press.
How many operators are required to run the machinery at full capacity?
Estimated reference values for a PulPac Modula is 1,5 FTE for standard operation.
How much energy is used during the process?
Estimated reference value for a PulPac Modula is ≈145 kW.
Is it possible to have end of line automation to handle finished products?
Yes. Our turnkey machine partners, as well as other machinery partners, have extensive experience in delivering automation solutions suited to your individual needs.
What is the maximum mold area?
The maximum mold area depends on the number of molds, the size of the web and on the tonnage on the press.