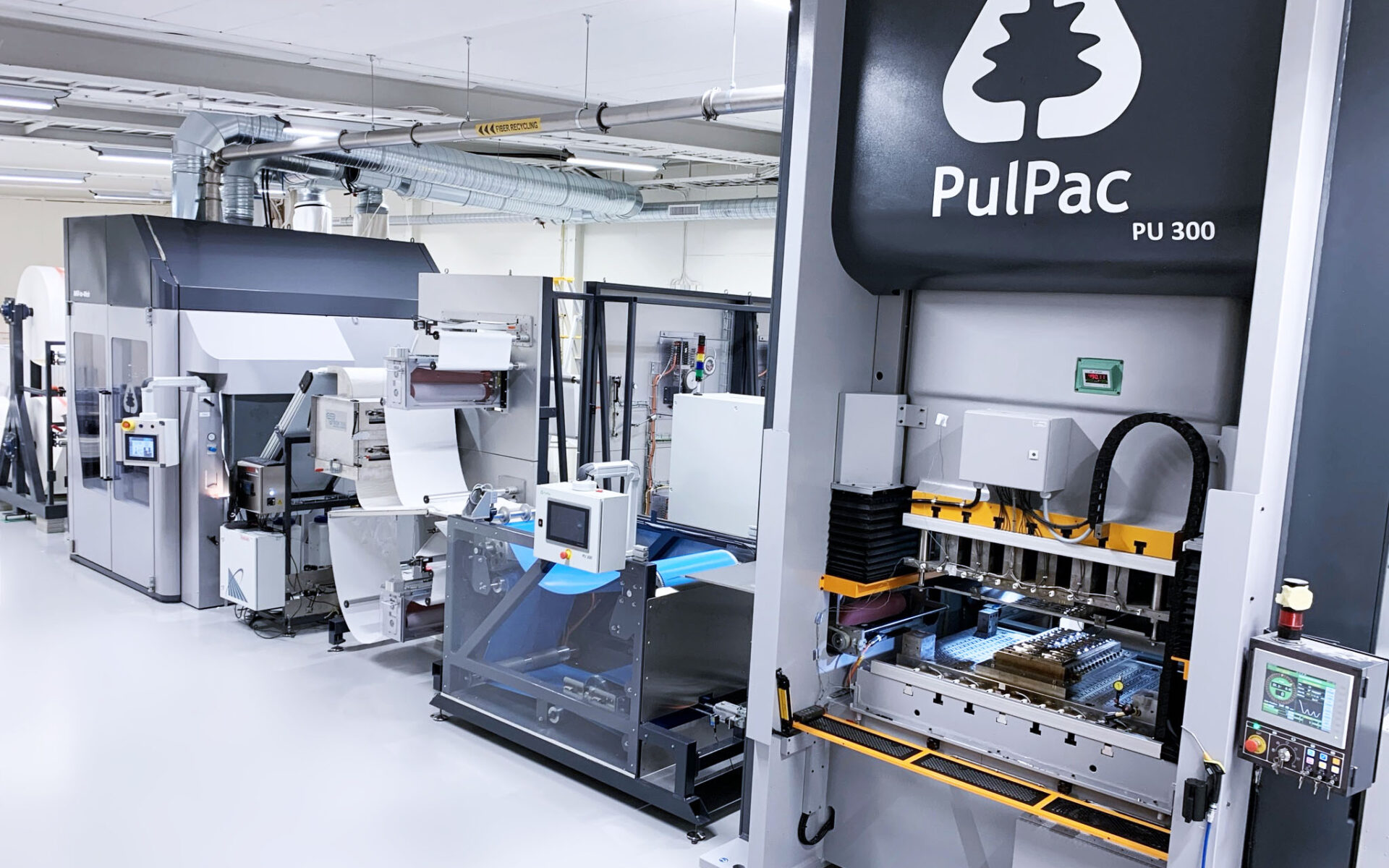 JPO grants PulPac's most general Dry Molded Fiber patent
JPO, Japan Patent Office has announced its intention to grant one of PulPac's most general Dry Molded Fiber patents.
PulPac's patent portfolio continues to grow as Japan grants additional Dry Molded Fiber patent
JPO, Japan Patent Office has announced "intention to grant" one of PulPac's most general Dry Molded Fiber patent. Japan has a strong position in packaging and industrial development globally and is the world's third largest economy. The announced grant further advances the positions of PulPac's licensees and grows the PulPac Technology Pool, by widening protection and applicability of the Dry Molded Fiber production process. PulPac, who recently revealed the world's first standardized Dry Molded Fiber production unit, has noticed a big interest for their innovative technology in Japan.
Dry Molded Fiber is a novel manufacturing technology invented and patented by PulPac. It is designed for the circular economy – using renewable pulp and cellulose resources to produce low cost, high performance, fiber-based packaging, and single-use products. Dry Molded Fiber gives up to 80-90% lower CO2 footprint at similar cost as plastic. It is up to ten times as efficient as conventional fiber molding invented over 100 years ago. Being a dry process, it does not waste valuable water resources during the defibration process.
"We have pioneered the technology of cellulose molding and made it possible to replace single-use plastics with a patented and market ready fiber-based alternative that is good for business, consumers and the world we share",
— says Peter Ekwall, IP Manager at PulPac.
PulPac's solid IP foundation for the Dry Molded Fiber technology is growing continuously. Including the Japan grant, the PulPac patent portfolio now holds 18 patent families with over 300 claims and pending applications in 58 countries, with 42 nationally granted patents so far.
"I firmly believe in sharing sustainable innovations such as Dry Molded Fiber – in an adequately controlled environment that maintains an innovative ecosystem. Through the PulPac Technology Pool, we offer our extensive IP in a commercial licensing model and welcome any converter, brand or supplier in plastics or fiber that want to support the advancement of Dry Molded Fiber and grow together with us. Members of the Pool gain access not only to the Dry Molded Fiber patent portfolio, but equally important, to PulPac's extensive and world leading know-how within dry molding, giving a unique opportunity to secure high margins and increase market share with packaging and single-use products that just make good sense", Ekwall ends.
Media contacts:
Peter Ekwall, IP Manager, peter.ekwall@pulpac.com
Linus Larsson, CEO, linus.larsson@pulpac.com