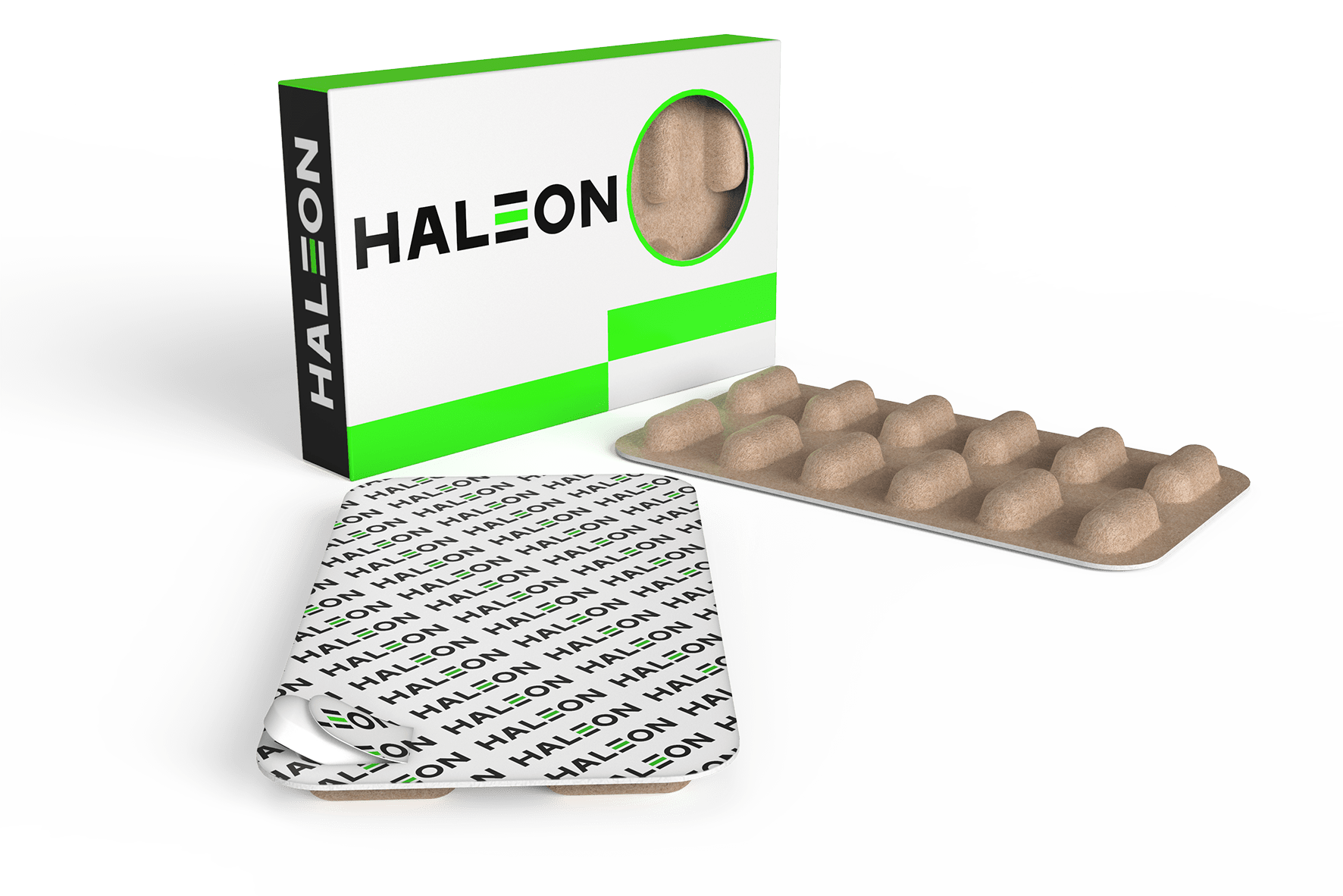 Haleon joins Blister Pack Collective as a founding member
PA Consulting and PulPac are pleased to announce that global consumer health company Haleon has joined its Blister Pack Collective as a founding member. The Collective aims to reduce plastic usage and drive circularity for tablet blister packaging.
PA Consulting (PA), the company bringing ingenuity to life, and PulPac, the Swedish R&D and IP company behind Dry Molded Fiber, are pleased to announce that global consumer health company Haleon has joined its Blister Pack Collective as a founding member. The  Collective aims to reduce plastic usage and drive circularity for tablet blister packaging.
PA and PulPac created the Blister Pack Collective to limit the use of non-recyclable plastics in over-the-counter and prescription drug packaging through cross-industry collaboration. It brings together pharma, consumer health, and FMCG businesses to accelerate progress towards a world of more sustainable tablet packs, free from problem plastics like polyvinyl chloride (PVC).
"We are excited to see OUR vision come to life and be embraced by the industry"
— Sanna Fager, Chief Commercial Officer
PA and PulPac seeded the collective and developed the underlying technology for the blister packs after an early initiative driven by Haleon. This has brought a functioning Dry Molded Fiber tablet blister pack to life. The adoption of Dry Molded Fiber tablet packs could help remove 100,000 tonnes of plastic medicine packaging used every year.
Dry Molded Fiber technology minimizes CO2 emissions – leaving a 90 percent lower CO2 footprint than Wet Molded alternatives – and requires minimal water usage. It enables the production of versatile tablet packs that are comparable to PVC packs in terms of design and tablet count.
Jamie Stone, PulPac Design and Innovation Lead at PA Consulting said: "We are thrilled to announce renowned global consumer health company Haleon as founding partner of the Blister Pack Collective. A fiber-based blister tablet package offers a versatile, tangible, and scalable alternative for pharmaceutical and healthcare companies. It can effectively replace existing prevalent and environmentally disruptive PVC packaging. By collaborating with leading brand partners like Haleon, we can accelerate development and have a significant and rapid impact on reducing plastic waste on a global scale."
Sanna Fager, Chief Commercial Officer at PulPac, said: "When a leading company like Haleon validates our technology, it's a testament to the innovative power of Dry Molded Fiber worldwide. By joining forces, we can move faster and tackle challenges collaboratively and effectively. When we started PulPac, we set out to replace single-use plastics at scale by building an ecosystem of changemakers around Dry Molded Fiber. We are excited to see that vision come to life and be embraced by the industry."
Alex James Orchard, Head of R&D Packaging at Haleon, said: "Haleon intends to take a lead role in creating a future for consumer health packaging which is more sustainable and easier to use by all of our consumers. So, we're excited to see an initial piece of upstream joint development work kickstarted by Haleon with PA Consulting and PulPac expand and become more impactful through the creation of the Blister Pack Collective. Through this initiative, we're looking to partner and collaborate with other brands across consumer health and other sectors to develop new packaging solutions using alternative materials which help drive circularity."
This Collective is one element of PA and PulPac's mission to leverage Dry Molded Fiber to convert renewable plant fibers into a wide range of sustainable packaging and products. Dry Molded Fiber delivers a better environmental footprint than single-use plastics at comparable speed, scalability, and cost.
As the global brand development partner for Dry Molded Fiber technology, PA works closely with renowned brands to develop tailored packaging and product solutions. In its Collective approach, it works with multiple brand partners to address global and industry-wide sustainability challenges, taking collective action to make a positive impact on the world.
---
About Haleon
Haleon (LSE / NYSE: HLN) is a global leader in consumer health, with a purpose to deliver better everyday health with humanity. Haleon's product portfolio spans five major categories – Oral Health, Pain Relief, Respiratory Health, Digestive Health and Other, and Vitamins, Minerals and Supplements (VMS). Its long-standing brands – such as Advil, Sensodyne, Panadol, Voltaren, Theraflu, Otrivin, Polident, parodontax and Centrum – are built on trusted science, innovation and deep human understanding. For more information, please visit www.haleon.com.
About PA
We believe in the power of ingenuity to build a positive human future. As strategies, technologies and innovation collide, we create opportunity from complexity. Our diverse teams of experts combine innovative thinking and breakthrough use of technologies to progress further, faster. Our clients adapt and transform, and together we achieve enduring results. An innovation and transformation consultancy, we are over 4000 specialists in consumer and manufacturing, defence and security, energy and utilities, financial services, government and public services, health and life sciences, and transport. Our people are strategists, innovators, designers, consultants, digital experts, scientists, engineers and technologists. We operate globally from offices across the UK, US, Netherlands and Nordics. Discover more at paconsulting.com and connect with PA on LinkedIn and Twitter. PA. Bringing Ingenuity to Life.
About PulPac
PulPac is a Swedish company developing innovative, cutting-edge, fiber-based, sustainable packaging technology. Together with a global partner network, they developed Dry Molded Fiber to provide the packaging industry with a cost and energy-efficient alternative to replace unnecessary single-use plastic.