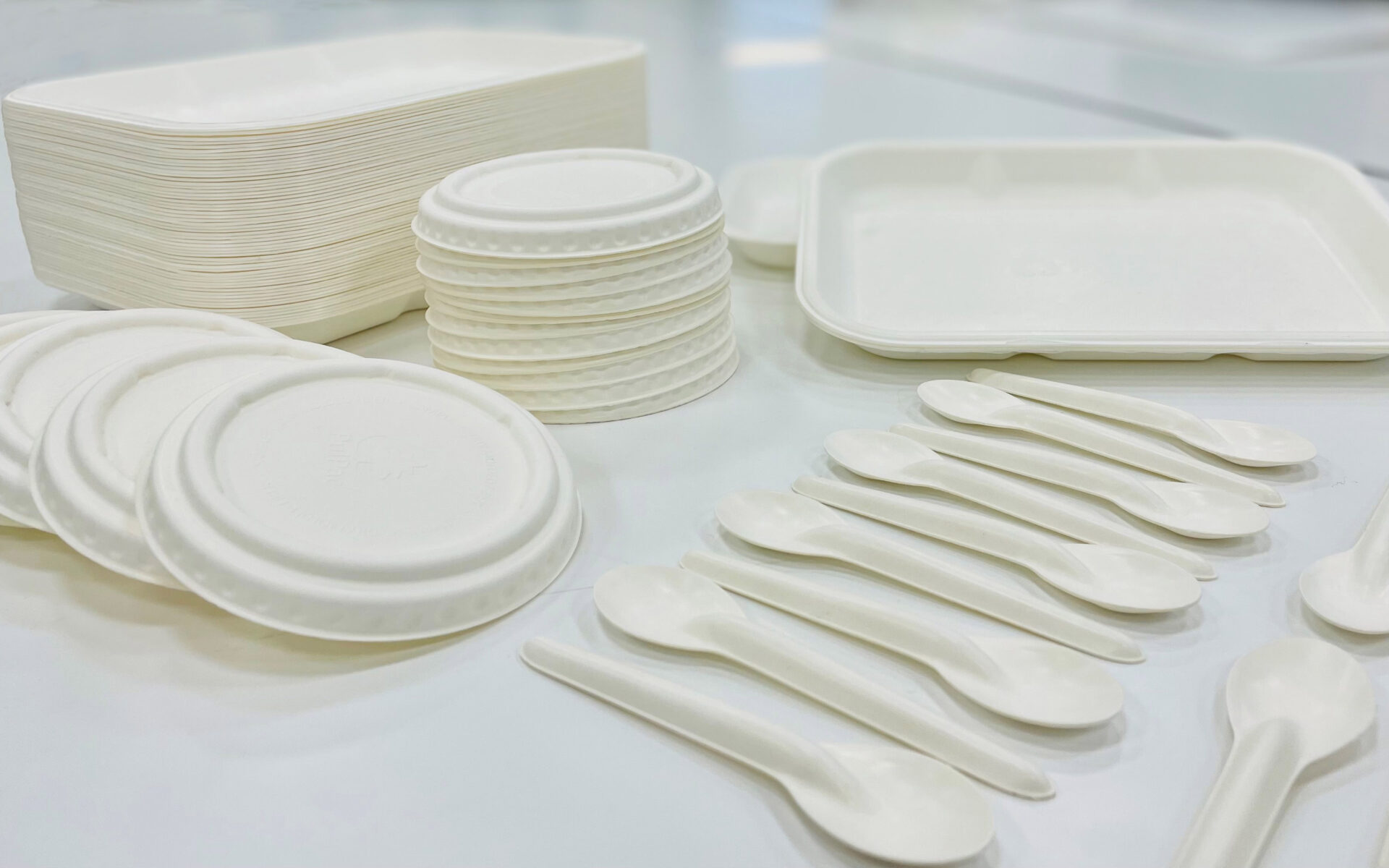 Breakthrough on barrier properties in in-line recycling
Production tests have shown that the recirculation part of the process also reinforces the barrier properties of the end products.
Breakthrough in Dry Molded Fiber with superior products and improved efficiency, when combining in-line recycling of un-molded material and sustainable barrier additives
To maximize efficiency, PulPac's Dry Molded Fiber uses an 'in-line recycling' system that may return any residual material with additives back into the process to be combined with additional input material.
During production tests to optimize barrier additives, it was shown that not only does the in-line recycling ensure more than 99% usage of fiber input materials, but the recirculation part of the process also reinforce barrier properties of the end-products. In essence, this has the potential to significantly increase production efficiency and conserve material consumption, while producing superior products compared to conventional fiber molding.
"This is a breakthrough with great potential to increase already highly competitive unit economics in DMF, by making better products with less input materials. It is an inspiring result by our R&D team for the technology as PulPac continues its industrialization of DMF" comments Sebastian Roos, Chief Technology Officer at PulPac AB
The results showed an increase and reinforcement in certain barrier properties with only limited impact on mechanical strength. This leads to increased production efficiency with lower energy and material usage. This important discovery is protected in a pending patent application and intellectual property belonging to PulPac AB.
Media contacts: 
Sebastian Roos, CTO PulPac, sebastian.roos@pulpac.com
Ann Dynehäll, Communications, ann.dynehall@pulpac.com