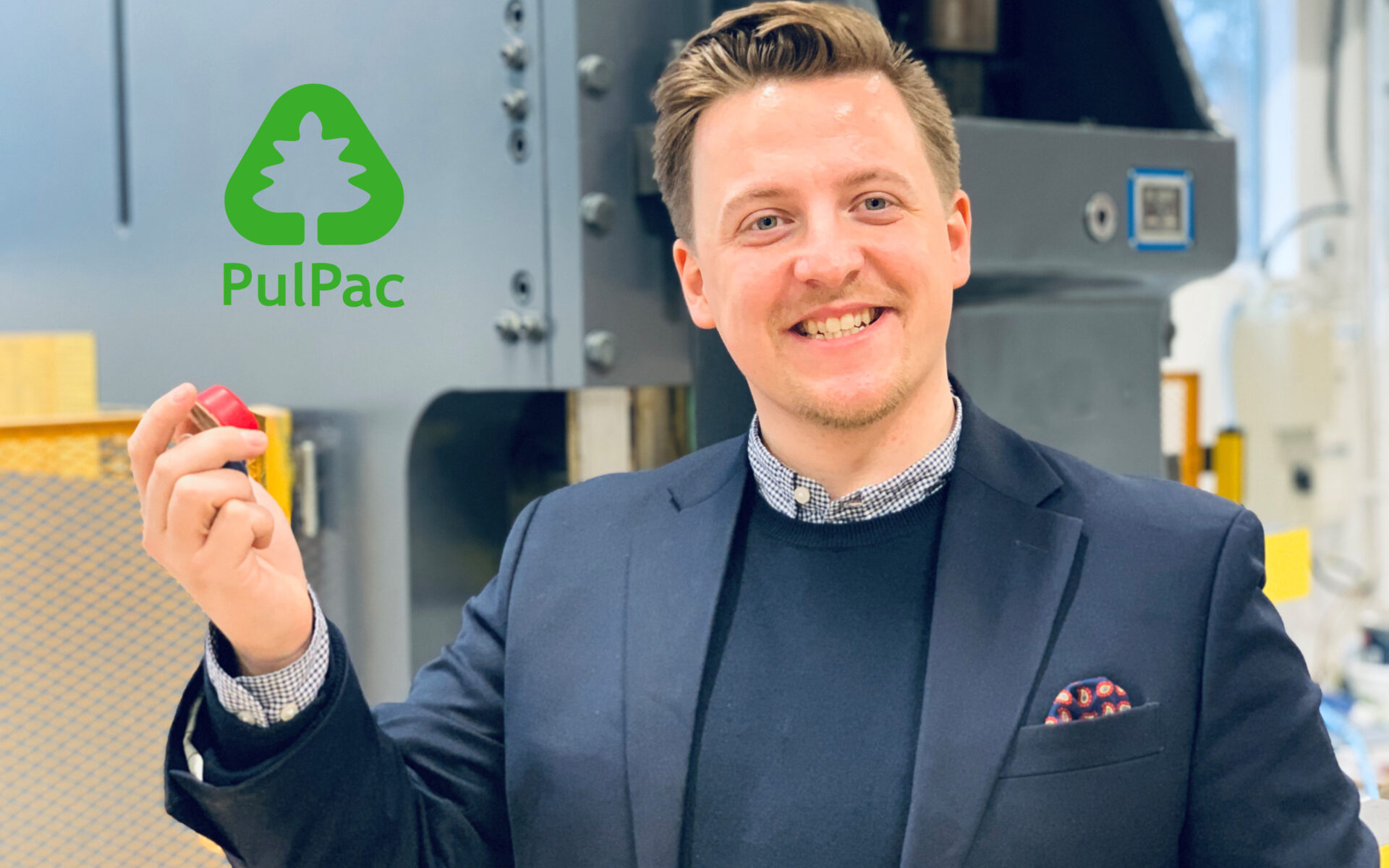 Roderick Nilsson new Chief Financial Officer
Roderick Nilsson brings extensive international financial and commercial experience to PulPac, and the recruitment is an essential step in PulPac's global commercialization.
PulPac recruits Roderick Nilsson as CFO
PulPac takes another important step in the global commercialization of its innovative manufacturing technology for sustainable packaging and disposable products and recruits Roderick Nilsson as Chief Financial Officer.
Roderick Nilsson brings extensive international financial and commercial experience to PulPac, most recently as Chief Financial Officer at Divio Technologies AB (publ.) where he was responsible for the listing of the company on First North Growth Market.
As CFO, Roderick has managed corporate finance, investor relations, financial planning and analysis, customer relations, taxation, accounting, procurement, legal, internal audit and risk management. With more than eight years of financial management experience Roderick brings multi-sector knowledge from sectors such as software, innovation consulting and aviation. Roderick holds an MSc in Financial Economics from the School of Business, Economics and Law in Gothenburg, Sweden.
"PulPac is leading the transformation to sustainable dry-molded fiber packaging and I can't imagine a more exciting time to join than now when the company is scaling up and commercializing its technology. The team's extensive know-how, the IP portfolio of cost-effective and sustainable dry-forming technology is revolutionizing the packaging industry. Linus and his team recognize the vast opportunity to out-compete single-use plastics globally and I am very happy to be part of it", says Roderick Nilsson.
"We have a unique and powerful offering that is based on creating a sustainable but also very competitive business for our customers – the big global brands and converters. Now was the right time to broaden our team with a CFO role. Roderick, with his international and commercial profile, is an important reinforcement to make our offering even sharper and more powerful", comments Linus Larsson, CEO.
The PulPac technology, which dry-molds pulp into solid packaging and disposable products, is unique and differs from the traditional methods of molding cellulose and offers a replacement for single-use plastics at a lower price than previously possible.
PulPac's global business model is based on creating a licensing business that aligns the goals of PulPac and its licensees. Today, the company has co-operation and licensing agreements with a number of customers, including several large global brands operating in various industries.