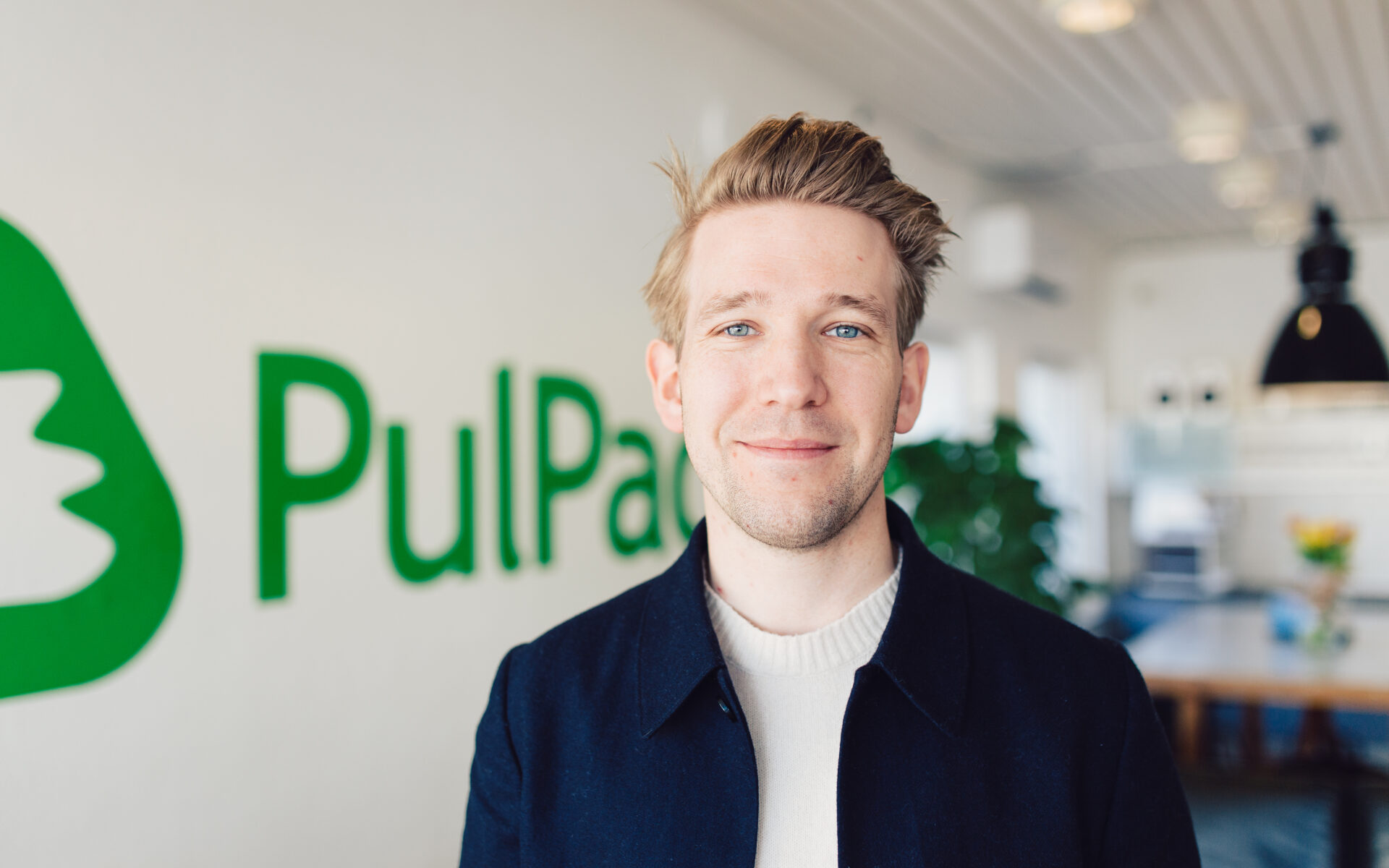 Viktor Börjesson new Chief Partnership Officer
Viktor will drive the development and growth of the Dry Molded Fiber network as PulPac continues to scale up.
PulPac appoints Viktor Börjesson as Chief Partnership Officer
As the world is set to get a global treaty to tackle plastic pollution, PulPac takes another important step in the global commercialization of its innovative manufacturing technology for fiber-based packaging and appoints Viktor Börjesson as Chief Partnership Officer.
Besides having spent the last decade building strong partnerships across the globe Viktor brings extensive experience in strategic business development and taking products to market in close collaboration with customers and partners. As Chief Partnership Officer at PuPac, Viktor will drive the development and growth of the Dry Molded Fiber network as the company continues to scale up.
As co-founder and CEO of ReVibe Energy, Viktor has been a part of the journey of bringing an innovative technology to market and establishing ReVibe as one of the worlds leading suppliers of self-powered monitoring systems. Viktor was primarily responsible for strategic business development, sales and customer relations alongside other areas related to starting a company and building the business from day one. Viktor holds a M.Sc. in Entrepreneurship and Business Design from Chalmers and B.Sc. in Business Administration and Marketing from Gothenburg School of Business, Economics and Law.
On joining the PulPac team, Viktor said, "I couldn't be more excited to join PulPac at a time when we are scaling up the company and brining Dry Molded Fiber to our customers. The team at PulPac has done an amazing job in establishing a strong partner network and I thoroughly look forward to build upon these results. I see our partners as a key enabler on our journey to replace single use plastics and I'm very much looking forward to expanding network and bring our partners even closer to PulPac as a company. Finally, I truly value to be able to work at a company where our goal of replacing single-use plastics highly contributes to making our world more sustainable."
Dry Molded Fiber, invented and patented by PulPac, is a fiber-forming technology available to converters, brand owners and partners to help create a new and competitive standard in sustainable packaging. Besides unmatched sustainability features the unique fiber forming technology offers unit economics competitive enough to make a viable shift from single-use plastics to fiber-based alternatives. With a licensing business model, PulPac is scaling supply chain, a global network of partners to support licensees in the transition to Dry Molded Fiber.
"Viktor joining our team is perfect timing", said Linus Larsson, CEO PulPac. "Our business model is based on strong and long-term partnerships where we expand capabilities, expertise and capacity and speed up the on-going global transition to fiber. We are happy to now have Viktor manage and support this important network. He will be a great complement to the team and add both competence and focus to this core workstream".
Media contacts:
Linus Larsson, CEO, PulPac; linus.larsson@pulpac.com
Ann Dynehäll, Chief Communications Officer, PulPac; ann.dynehall@pulpac.com