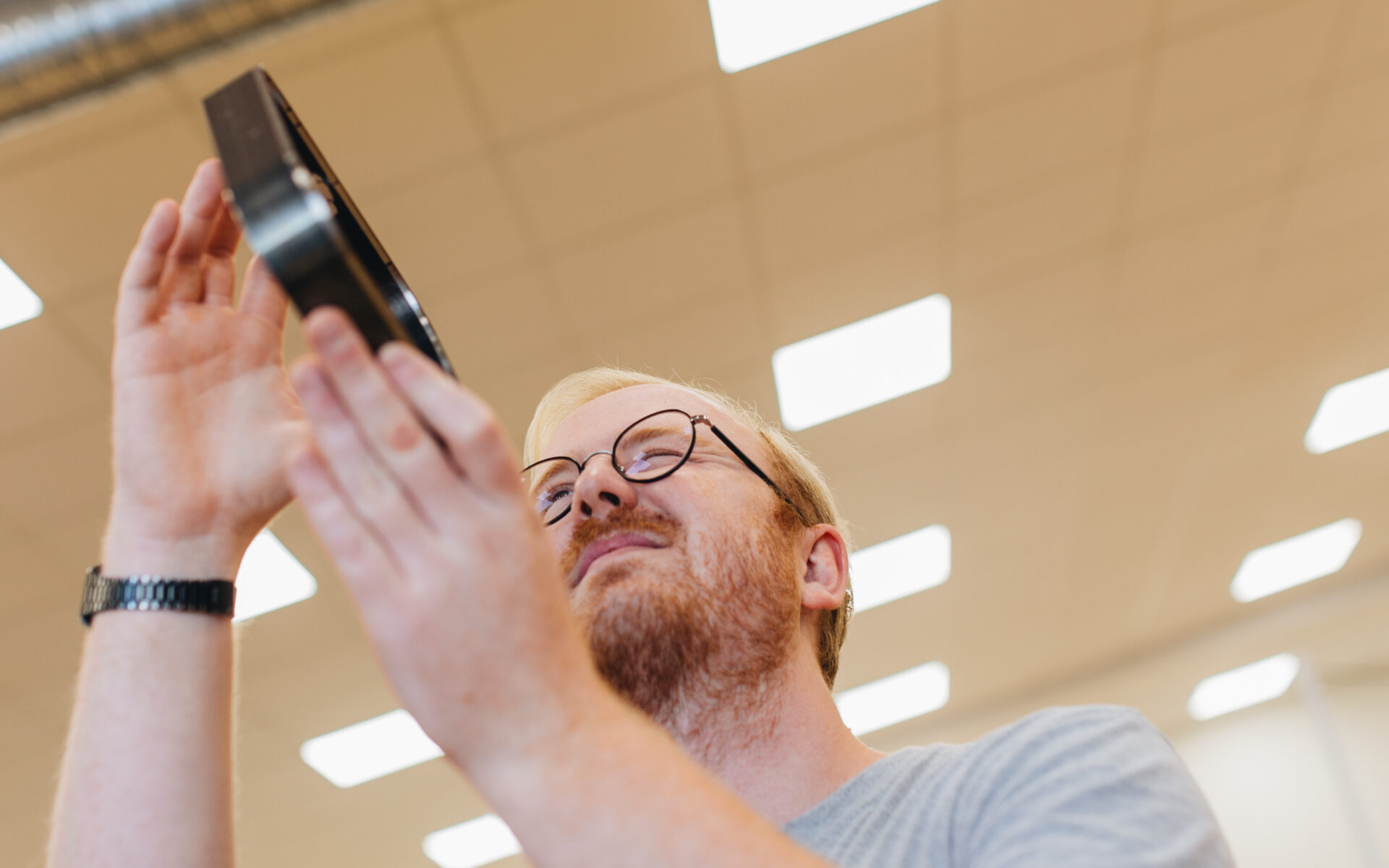 Patent granted on cutting a compacted edge
The new patent relates to a method and an apparatus for forming and cutting a compacted edge of a product in a forming mold system using heat and pressure.
New patent grant for PulPac and Dry Molded Fiber
The European Patent Office has decided to grant yet another patent to PulPac. The new patent relates to a method and an apparatus for forming and cutting a compacted edge of a product in a forming mould system using heat and pressure. The patented technology is an important integral part of PulPac's Dry Molded Fiber technology beneficial to all PulPac's licensees.  
Dry Molded Fiber is invented, patented and licensed to packaging manufacturers by PulPac. The game-changing technology is up to ten times faster than traditional fiber forming methods and offers highly competitive unit economics. In addition, being a dry process, it saves significant amounts of valuable water and energy, resulting in up to 80% lower CO2 emissions compared to alternatives.
To date, PulPac holds 28 patent families with 85 (119, including coming nationalisations of the now granted EP-patent) granted national patents and plus 50 pending patent applications. New patent applications are filed continuously. In addition, PulPac has a substantive body of know-how and trade secrets that are shared only within the Dry Molded Fiber network. Based on the core IP, PulPac has developed a complete technology platform covering multiple areas of fiber application manufacturing. All driven by the need of disruptive technical solutions that enable a sustainable packaging industry.
Peter Ekwall, CIPO, comments, "Margins for commodity products are narrow and there is a cost challenge to sustainability. We can offer a patented manufacturing technology that is good for business, customers, and the world we share. Licensing from PulPac gives access to IP and world leading know-how within all dimensions of Dry Molded Fiber; from generic R&D, material, barriers, applications, tooling, machinery, industrialization, production and patent protection."
Media Contacts
---
About PulPac
We are the inventors of Dry Molded Fiber. Our groundbreaking technology helps producers within the packaging industry to swiftly transition toward circularity. With our cost-competitive, fiber-based alternative, they meet the market and planet's needs for responsibly produced packaging but also gain leverage by spearheading the industry. With a global partner network, we build a community to ensure we reach our goal of making Dry Molded Fiber the new standard.