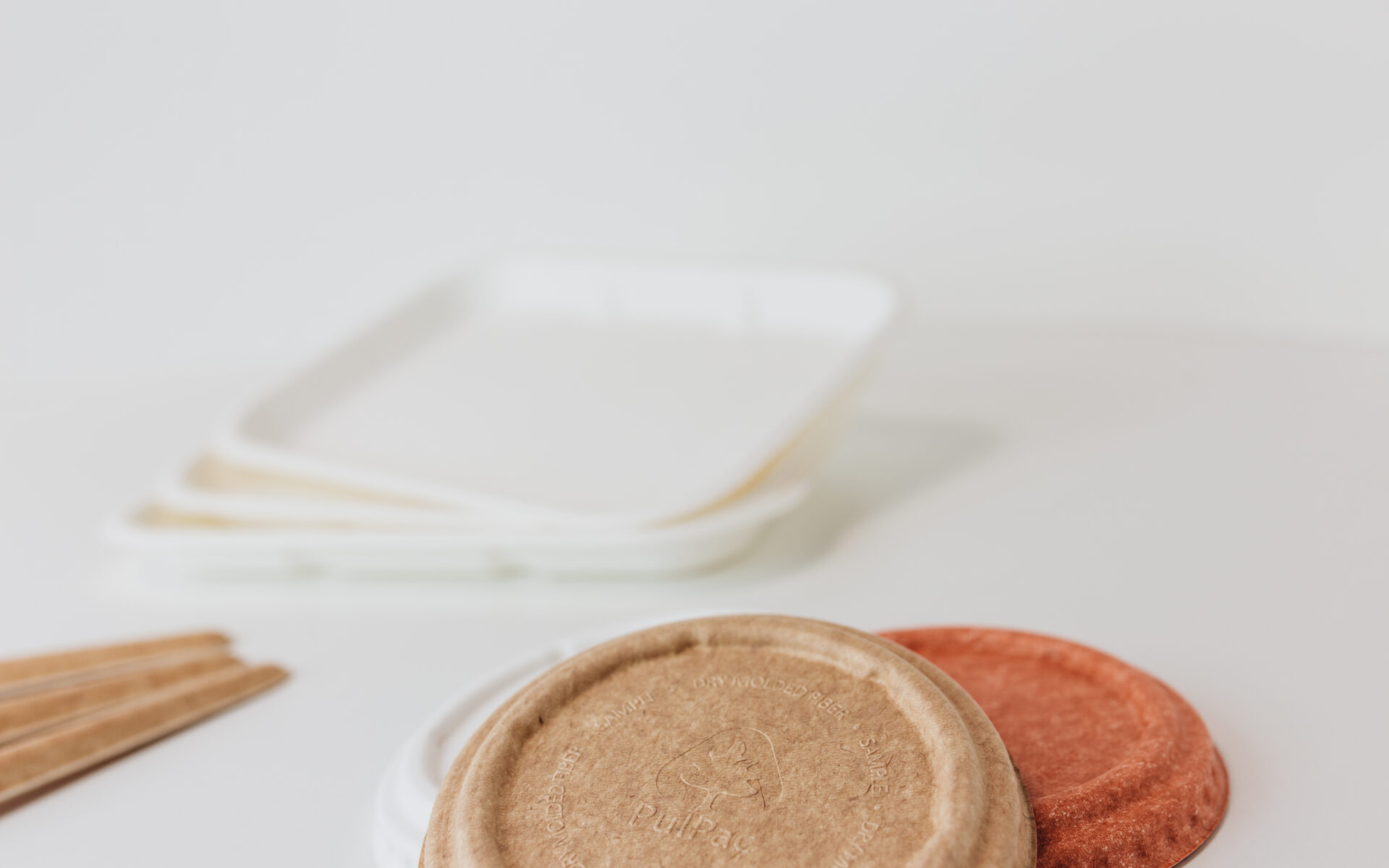 Solenis Joins the Dry Molded Fiber Network
Solenis, a global leader in specialty chemicals for paper packaging, joins PulPac's worldwide Dry Molded Fiber network to provide sustainable barrier coating solutions.
Solenis Joins as New Partner in PulPac's Expanding Dry Molded Fiber Network
In a world desperate for alternatives to plastics, the market-pull for dry molded fiber is enormous. To support converters in the transition to the new technology, PulPac continuously expands its network of preferred partners and suppliers. Solenis, a leading global producer of specialty chemicals focused on delivering sustainable solutions, has joined this global network of leaders supporting the dry molded fiber community.
"We are excited to be a force for sustainable change in the packaging industry by contributing to this groundbreaking technology. Solenis has a prominent culture of innovation, consistently delivering new-to-the-world products and next-generation technologies to meet the ever-changing market needs and challenges our industrial customers face. I believe we are uniquely positioned to provide safe and sustainable barrier solutions designed for circularity to the dry molded fiber converters that lead the way and set new standards for fiber-based packaging," says Daniel Palrén, Business Development Manager at Solenis. "Fiber-based products coated with these barrier coatings typically are repulpable, recyclable, compostable and biodegradable, thereby offering packaging producers a way to improve their sustainability credentials with brand owners, retailers and consumers."
Dry Molded Fiber, invented and patented by PulPac, is a fiber-forming technology available to converters, brand owners and partners to help create a new and competitive standard in sustainable packaging. The pioneering technology is designed for the circular economy and uses affordable, globally available, renewable cellulose fibers to produce high-performance, fiber-based packaging and single-use products with highly competitive unit economics. Saving significant amounts of valuable water resources and energy, a dry molded fiber product can have up to 80% lower CO2 footprint compared to alternatives.
"Collaboration is key to putting an end to plastic pollution. By working together with leaders such as Solenis, we expand capabilities, expertise and capacity and speed up the on-going global transition to fiber, away from single-use plastics. The collaboration already shows very good results and together with Solenis' reach, know-how and platform as a leading global chemistry supplier in fiber, we can work wonders on barrier technology," says Linus Larsson, Chief Executive Officer at PulPac.
Media contacts:

Gillian Davies, Solenis Media Relations, gedavies@solenis.com
Sanna Fager, Chief Commercial Officer, PulPac; sanna.fager@pulpac.com
Ann Dynehäll, Chief Communications Officer, PulPac; ann.dynehall@pulpac.com
---
About PulPac
We are the inventors of Dry Molded Fiber. Our groundbreaking technology helps producers within the packaging industry to swiftly transition toward circularity. With our cost-competitive, fiber-based alternative, they meet the market and planet's needs for responsibly produced packaging but also gain leverage by spearheading the industry. With a global partner network, we build a community to ensure we reach our goal of making Dry Molded Fiber the new standard.
About Dry Molded Fiber
A brilliantly simple solution for packaging producers to meet the market's and planet's needs for responsibly produced packaging. Dry Molded Fiber enables a swift transition towards circularity, with a cost-competitive, fiber-based alternative. Turns ordinary pulp into any rigid, three dimensional product, using almost no water. And it's fast!
About Solenis
Solenis is a leading global producer of specialty chemicals, focused on delivering sustainable solutions for water-intensive industries, including the pulp, packaging paper and board, tissue and towel, oil and gas, petroleum refining, chemical processing, mining, biorefining, power, municipal, and pool and spa markets. The company's product portfolio includes a broad array of water treatment chemistries, process aids and functional additives, as well as state-of-the-art monitoring and control systems. These technologies are used by customers to improve operational efficiencies, enhance product quality, protect plant assets, minimize environmental impact and maintain healthy water. Headquartered in Wilmington, Delaware, the company has 47 manufacturing facilities strategically located around the globe and employs a team of over 6,000 professionals in 120 countries across five continents. Solenis is a 2021 US Best Managed Company.
For additional information about Solenis, please visit www.solenis.com or follow us on social media.