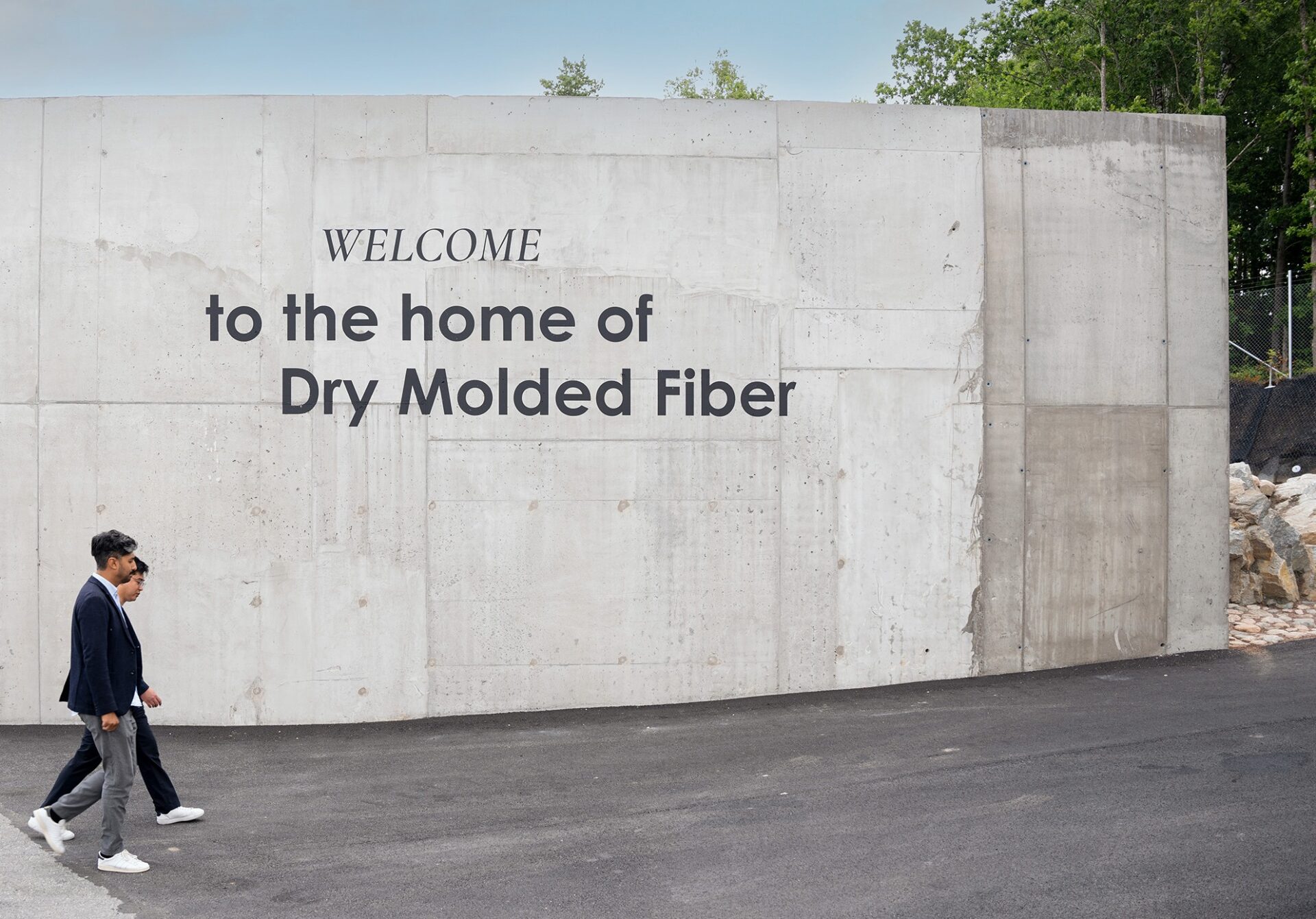 PulPac signs Huarong Group as a turnkey machine partner
In the race to replace single-use plastics: The Asian market is one the world's biggest in yearly packaging sales. And by signing Taiwanese Huarong Group as turnkey machine partner, PulPac make a strategic move to scale up Dry Molded Fiber accessability.
Dry Molded Fiber inventors PulPac signs a turnkey machine partner deal with Huarong Group, a Taiwanese manufacturer specializing in injection molding machines.
"Everyone wins when we collaborate, and the environment wins the most."
— Viktor Börjesson, Chief Partnership Officer at PulPac
Dry Molded Fiber is a technology that turns common paper pulp into packaging applications. The result is a fiber-based alternative, both biodegradable and highly recyclable. Dry Molded Fiber is a perfect alternative to single-use plastic. As the technology owners and inventors, PulPac's main focus is getting sustainable, good-quality products out on the market and making Dry molded Fiber accessible on a larger scale. To enable swift global scale-up, PulPac employs a partnership strategy.
Viktor Börjesson, PulPac's Chief Partnership Officer, explains how everyone gains from adopting a cooperative spirit and a curious, innovative mindset and how it's great for business; "We invented a revolutionary technology that can replace unnecessary plastic. All of it. We are great at what we do, and by teaming up with the best from other industries, we'll get the packaging producers going, and they can provide much-needed, sustainable packaging alternatives to the market. Everyone wins when we collaborate, and the environment wins the most."
Huarong Group has built injection molding machines for over 40 years, putting them in a position as one of Taiwan's more renowned machine manufacturers. Steve Yu is the Overseas Sales Manager at Huarong: "Learning about Dry Molded Fiber directly from the inventors has been refreshing. This technology is very cutting-edge, and we are happy to be part of PulPac's Dry Molded Fiber network and the journey to make it a success."
Viktor Börjesson on partnering with Huarong and what to expect from the partnership: "In making Dry Molded Fiber a new standard for sustainable packaging, we are excited about venturing into the Asian market. We needed a partner capable of building the machines fast to ensure the continued success of the technology's global expansion. Huarong was a great fit; they have the capacity and expertise to help us take the next step."
---
About Huarong Group
Huarong Group is a Taiwanese Injection Molding Machine manufacturer based on exceptional designs and quality services. Over 40 years of experience in IMM and sold over 4000 sets of machines in over 68 countries. Huarong strongly focuses on innovation, offering turnkey solutions for injection molding plans from 60T to 4000T for horizontal applications and 25T to 450T for vertical ones. Huarong is constantly looking for future solutions to remain at the forefront of technology. http://www.huarong.com.tw
About PulPac's partnership model
With plastic pollution becoming a global concern, PulPac bases its business model on collaboration with partners within different fields of expertise. By building a global, cross-industrial network of partners, PulPac ensures access to the best machinery and input materials so converters can focus on catering to market needs with aptly designed, fiber-based packaging.
About PulPac
PulPac is a Swedish company developing innovative, cutting-edge, fiber-based, sustainable packaging technology. Together with a global partner network, they developed Dry Molded Fiber to provide the packaging industry with a cost and energy-efficient alternative to replace unnecessary single-use plastic.